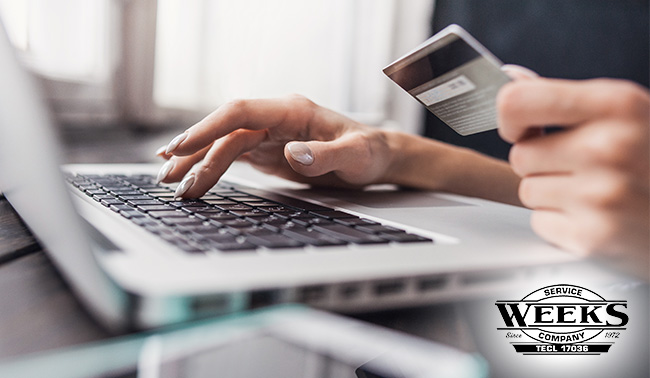 Purchasing a new HVAC system is a big investment. Not only will it be with you for the unforeseeable future, but it'll also cost a larger sum of money than you're used to spending in your everyday life. Buying a new unit will require a little more research, which includes researching the best time to buy an HVAC system. Here's how you know it's the right time to purchase a new AC unit.
When the Deals Are Best
The best time to buy an HVAC system is when the deals are best. It's no secret that manufacturers and HVAC companies (hi!) offer different rates based on supply and demand. You know it's the right time to buy a new AC unit if the deal is within your budget. (Of course, we recommend doing your research about the unit itself too. Just because the price is right doesn't mean the unit is right for your cooling needs. A licensed HVAC technician can help you make an informed decision.)
At the Turn of a New Season
Generally, homeowners only consider their cooling needs when the outside temperature is unbearably high. The trouble here is that if you wait until the need for a new unit is dire, then you'll likely also be paying high prices. The best time to buy an HVAC system is at the turn of a new season—so replace your air conditioner in the spring and replace your heater in the fall.
Before It's an Emergency
Similar to our previous point, homeowners also don't really think about their cooling needs until they become an emergency—in other words, the AC unit isn't cooling at all the outside temperature is 90 or higher. Because lots of people are making emergency calls to HVAC companies during this time, there will be a delay in installation (though, of course, the company wants to install the unit as quickly as possible). You can end your suffering before it starts this summer by buying a new HVAC system before it's an emergency.
When Your Old Unit Won't Cut It Anymore
Your AC unit shows signs of deterioration long before it goes ka-put. You won't be able to recognize the signs because you haven't been trained to (unless you're an HVAC expert yourself, in which case we're sorry for assuming). You should be scheduling annual AC tune-ups so that a specialist can assess the health of your unit. They'll their give it a little love to ensure its longevity, recommend and then make repairs, or let you know that it's time to get a new one.
Need a New HVAC System? Call Weeks Service Co.
If you're in need of a new HVAC unit or you think you might be, it's time to call the experts at Weeks Service Company. We can help you make an informed decision, and we can clue you in to our latest deals and specials. Call now to speak with one of our friendly representatives.