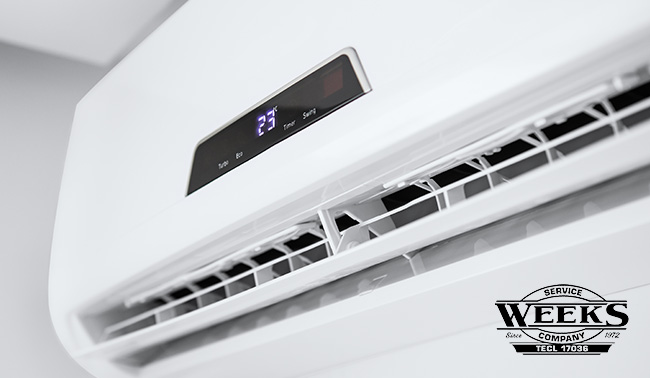 Maybe you're considering getting a new air conditioner, but you want to make sure it's a lasting investment. Or, perhaps your current AC is on the fritz, and you're trying to determine if it even approached the average AC lifespan. Either way, you're wondering, How long does an air conditioner last? Factors like unit model, warranty, and maintenance frequency will play a role in the answer.
Longest-Lasting AC Units
The longest amount of time an air conditioner can last is 22 years. Of course, that's under a very specific set of circumstances, including how often you cared for your unit. Here are the AC unit brands that will last you up to 22 years (around 20 years on average):
American Standard
Bryant/Carrier
Daikin
Heil
Maytag
Mitsubishi
From here, you'll just need to consider your budget and your home's needs before making a purchase. It's best to consult with an HVAC technician first, so you can make an informed decision.
Best AC Warranties
Another factor that will determine how long your air conditioner will last is the warranty. The warranty will include repairs, replacements on parts, or even a complete unit replacement for a certain period of time. The warranty can help extend the life of the unit by ensuring that annual or even biannual maintenance is taken care of, at no additional cost.
The best AC warranties cover:
Parts for up to 10 (or even 12) years after purchase.
Unit replacement for up to 10 years after purchase.
A lifetime compressor guarantee.
Not all warranties will include all of these benefits—although if they did, you should sprint to catch that deal while it lasts. Again, an HVAC technician is going to be able to help you discern which warranties will help make your air conditioner last.
On-Time AC Maintenance & Tune-Ups
We saved the best for last: The number one factor in that can prolong the life of your air conditioner is on-time maintenance and tune-ups. There are certain things that you can do on your end to ensure your unit's health, like replacing the air filter every month and dusting the air vents. However, there are other things that only a licensed HVAC professional can handle like cleaning the HVAC unit itself, cleaning clogs, repairing leaks, checking the pilot light, and more.
Annual AC maintenance is standard, but it's not a bad idea to have someone come out twice a year. First, inspections and tune-ups aren't nearly as much money as people assume that they will be. Second, your warranty could cover the cost of maintenance. It doesn't hurt to check!
Have Questions? Call Weeks Service Co.
Now that we've answered the question, How long does an air conditioner last? and even answered inferred questions like, How can I prolong the life of my air conditioner, you may find that you have other questions about your air conditioner. Our friendly staff members are waiting by the phone for your call. Whether you have a general question or want to schedule service, reach out today!