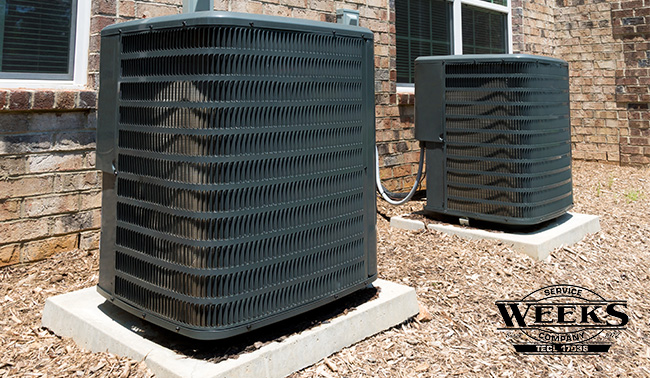 You can prevent expensive HVAC repairs by regularly maintaining your HVAC unit. There are a few simple HVAC maintenance tips you can perform on your own, but it's also important to know when it's time to call in a professional HVAC technician. We've got the answers you need to give your HVAC unit a long and happy life. Here are some HVAC preventative maintenance tips you should know about:
DIY HVAC Maintenance Tips
If you're experiencing some minor issues with your HVAC unit, then you can troubleshoot to determine the underlying cause by performing some simple DIY HVAC maintenance tips, like the ones below:
Replace your air filter every one to three months.
Check for air leaks around windows and exterior-facing doors to see if your airflow is leaking outside.
Clean around your outside HVAC unit to keep debris from blocking airflow.
Get a programmable thermostat to control the efficiency of your HVAC unit.
Consider replacing your home's insulation to create more of a barrier between your home and the outdoors.
Clean your air vents to free up more airflow in your home.
Turn off your unit when the weather warrants it, so your HVAC system can enjoy a short break.
Professional HVAC Maintenance Services
There are some HVAC maintenance services that you won't be able to do yourself. HVAC maintenance is more than just replacing filters and cleaning vents. It also entails further inspection of the unit, checking refrigerant levels, and knowing how to handle these chemicals properly. Not only is it dangerous to handle refrigerant for your HVAC unit, but it also illegal in some areas.
If you've already fulfilled the DIY HVAC maintenance checklist in the previous section, then call a licensed HVAC technician to have maintenance performed on your HVAC unit.
Here's our professional HVAC maintenance checklist:
Inspect and tighten electrical connections.
Lubricate gears and moving parts in the HVAC unit.
Check drain line and clear condensation.
Inspect system controls.
Spot refrigerant leaks and replace refrigerant.
Measure amperage and voltage on blower motor.
Test thermostat for proper reading.
Check indoor coil.
Make sure safety devices are working properly.
Test capacitors.
Check on blade fan.
Inspect and clean ductwork.
Call Weeks Service Co. for HVAC Maintenance Services
If you have questions about HVAC maintenance cost, HVAC maintenance contract, or HVAC maintenance agreement, then don't hesitate to call and speak with one of our friendly representatives. All Weeks Service Company employees are knowledgeable about HVAC units and all the services we offer.
Put your search for "HVAC maintenance near me" to rest. Call Weeks Service Co. today!